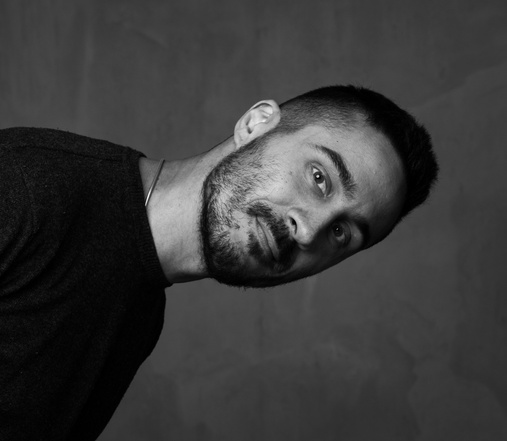 The imagination is a big talent. Walt Disney said: "if you can dream it, you can do it". I think that is here one of a secret of success, which both a project or your future, for achieve it before you must imagine it.
My name's Simone Nocetti, I'm a commercial photographer, based in Bologna, and I'm specialized in fashion, portraits, interiors, food, industrial reportage and still-life. I work for communication and advertising, to produce catalogs, editorials and campaign.
I'm graduated on philosophy in Bologna University and I've got a very good sensibility, empathy and analytical skills, that they're qualities many important for my profession. I studied commercial photography and advertising language from Shoot Institute in Bologna and I've a good experience on visual communication.
L'immaginazione è un grande talento. Walt Disney diceva "se puoi sognarlo, puoi farlo". Penso sia questo uno dei segreti del successo, che sia un progetto o il tuo futuro, per realizzarlo devi prima immaginarlo.
Mi chiamo Simone Nocetti, sono un fotografo commerciale, di base a Bologna, e sono specializzato in moda, ritratti, design di interni, cibo, reportage industriale e still-life. Lavoro per la comunicazione e per la pubblicità, per realizzare cataloghi, editoriali e campagne.

Mi sono laureato in filosofia presso l'università di Bologna e ho sviluppato un'ottima sensibilità, empatia e abilità analitiche, qualità molto importanti per la mia professione. Ho studiato fotografia commerciale e linguaggio pubblicitario presso la Shoot Institute di Bologna e ho maturato una buona esperienza nel campo della comunicazione visuale.